Angle Compensation Technology (ACT)
- When mounting on an angle, Use Oncam's Angle Compensation Technology to correct the view, straightening vertical lines in the scene. The settings are initially driven by the angle of the mount you've chosen, 0, 25 or 45 degree.
The camera decsribed here is wall mounted using the 25 degree base.

Log into the Web interface and navigate to the Image tab: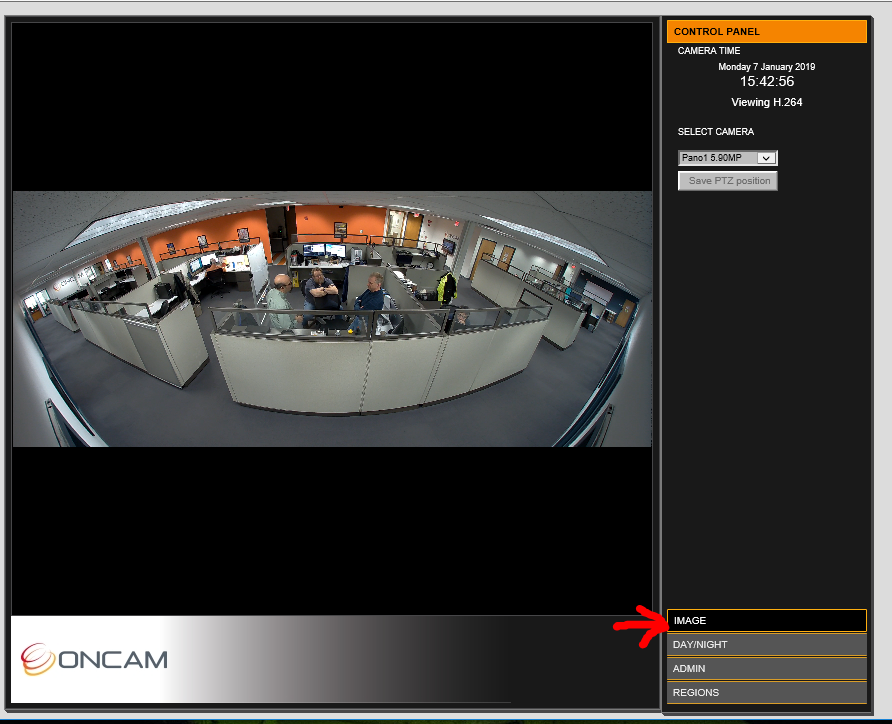 There are different image options and to correct the angle, focus on the bottom of the menu.The default setting is 0 degrees.
In the description below you will see the vertical lines are not straight: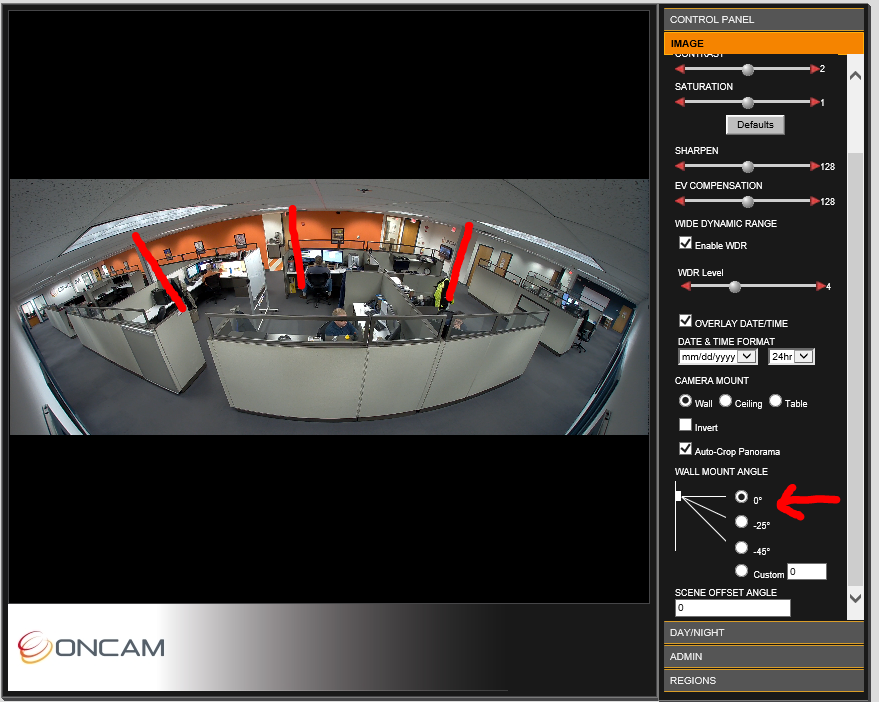 Setting the proper wall mount angel (25 degree), we now see the verticals in the image are straight: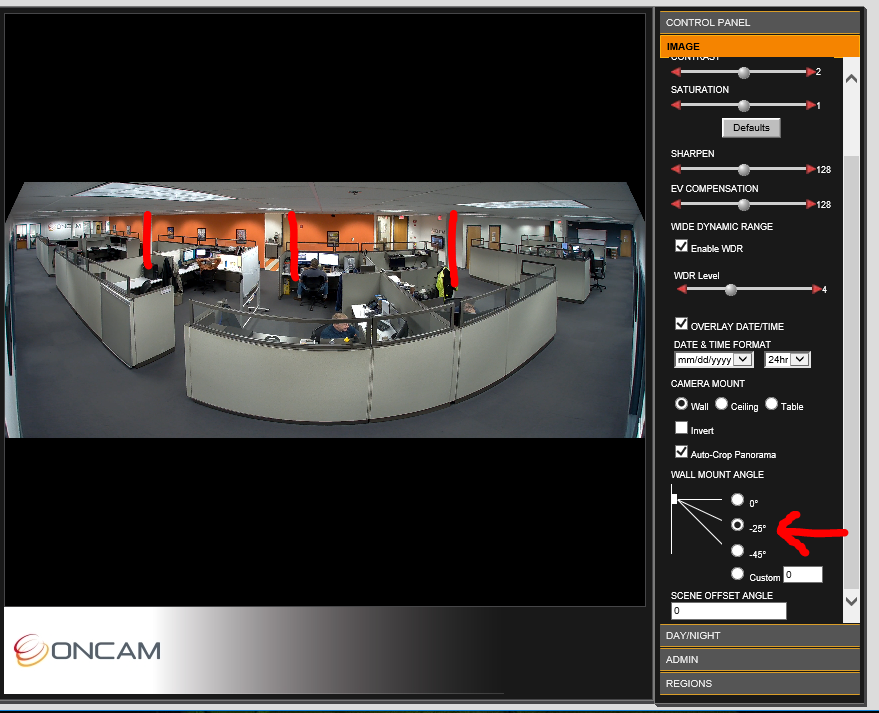 To get less of a ceiling in the image, set the Scene Offset Angle to what is appropriate for your installation: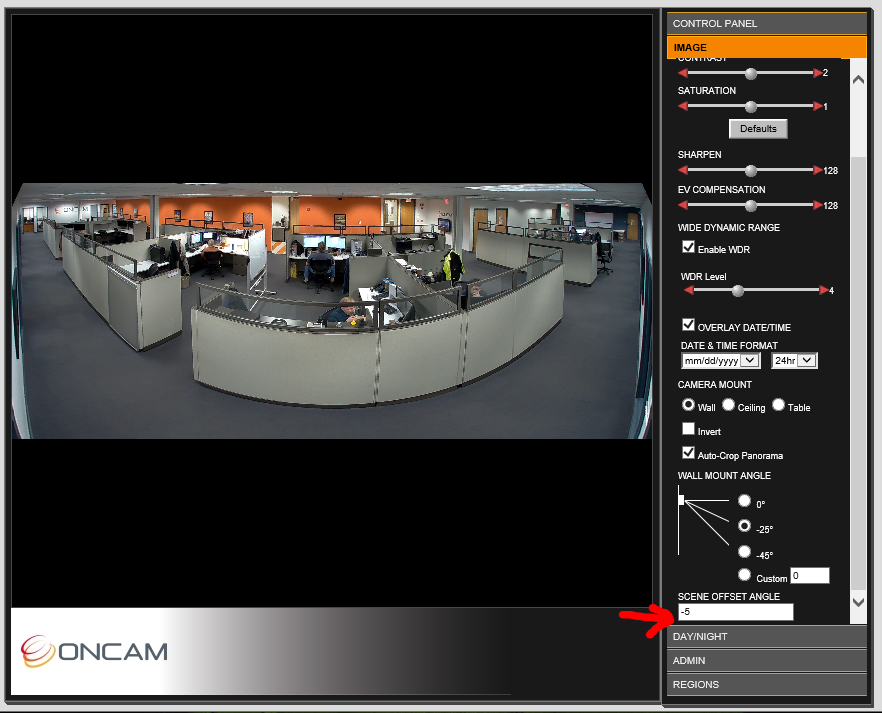 This Scene Offset Angle can be used to fine tune where you want the image to focus. After you make a selection, just wait briefly for the image to change, there is no save or apply button here. Whichever options you choose will remain until the camera is factory reset.
Use the following link for additional information as well as some EVO-180 videos:
https://www.oncamgrandeye.com/security-systems/evolution-180-outdoor/