This article applies to the following cameras.
C-12
C-08
Adding an SD card to the camera module is a simple and convenient way of adding local storage to your camera. This can be done as part of the install or afterwards. You will require a microSD card (max 512GB). It needs to be a minimum speed of class 10 (v10). Due to the nature of video recording, a brand name microSD card is recommended.
On the side of the camera, below the MAC address and serial number is a small slot, this is for the SD card.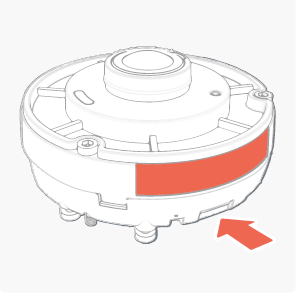 1. Insert the SD card with the gold contacts face up - towards the lens.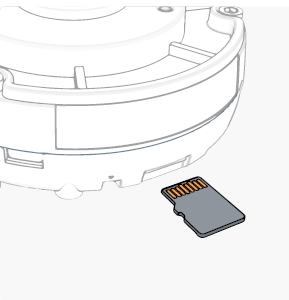 2. Push the card in, it will lock in place - to remove it, push again and it will spring eject.