This article applies to the following cameras
C-12
C-08
Note: DHCP is enabled by default on the camera. Take the following steps to disable DHCP and assign a static IP address to the camera:
On the Camera web interface, click on Network.
Click on the right-hand side of the DHCP radio button, swipe left to disable.
Enter the appropriate Static IP address, subnet mask and default Gateway addresses.
Note: The link local address is hard coded on the camera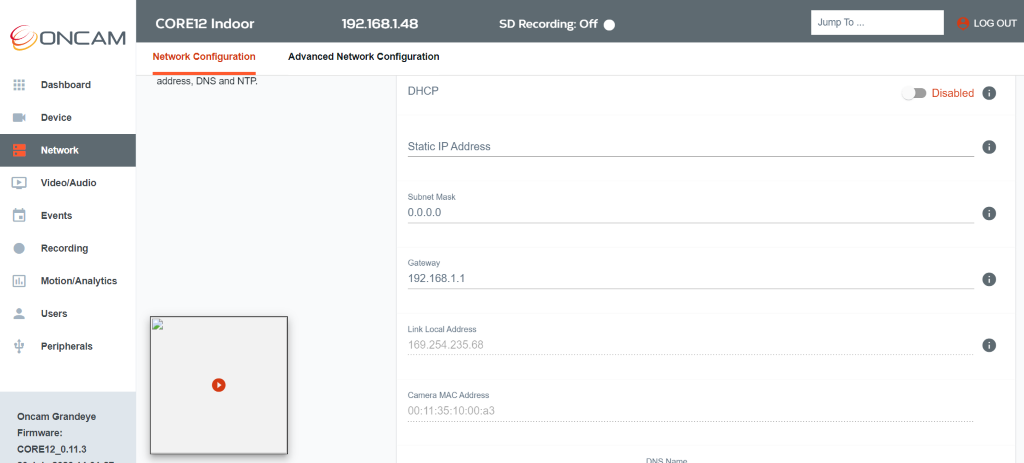 Scroll down to the bottom on the page and click on SAVE CHANGES