When first opening the Camera Configuration Tool (CCT) it should start the discovery process automatically. The C-Series cameras should populate in a similar fashion as in the screenshot shown below.

Changing the "Friendly Name"
1. Click the Login link under the ACTIONS tab in the row of the camera that you wish to modify.
2. Enter username and password.
3. Click Login.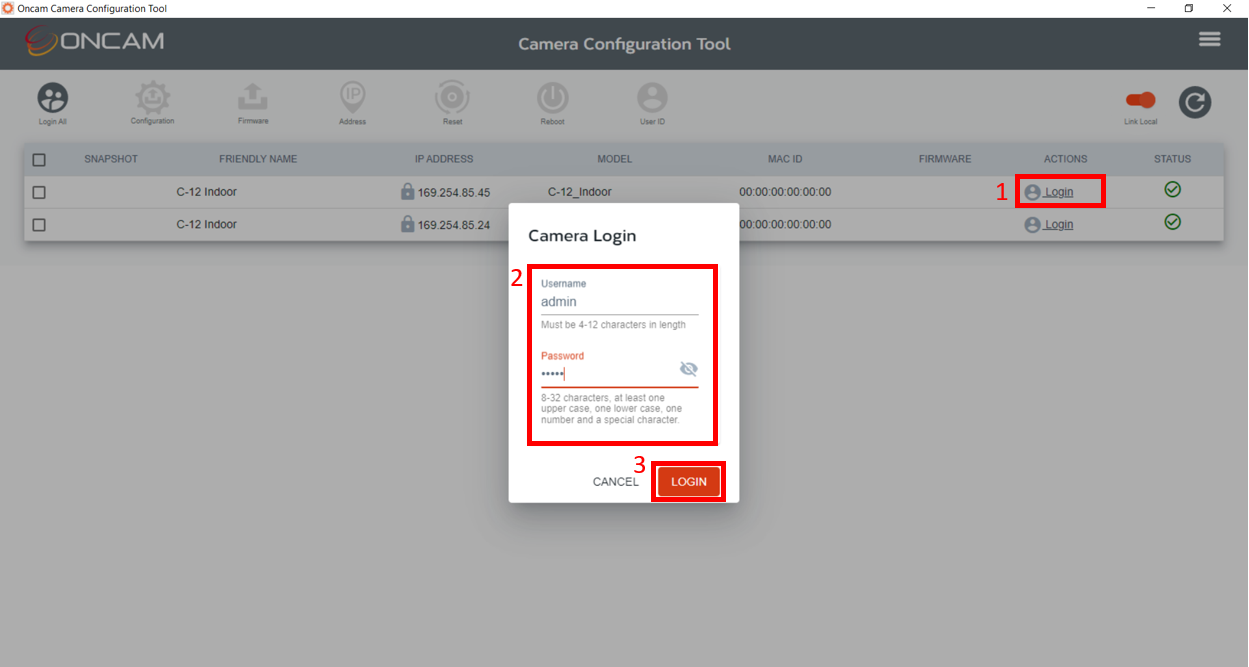 Once logged into the camera, the Login link under the ACTION tab should now display Configure.
4. Click the Configure link.

The Configure link will allow you to navigate to the camera web page to make configuration changes.
5. Once in the web GUI of the camera, click on the Device tab.
6. Click on the text in the configurable field below "Friendly Name" and change the name as needed.
7. Scroll to the bottom of the page and click on Save Changes.